Corporate and Business Immigration
---
Business Immigration and Entrepreneur Applications
Every province in Canada has a unique stream for those interested in utilizing previous business experience to start a new business, or take over an existing business. Some provinces require a minimum amount of business ownership experience, while some will accept senior leadership experience. Minimum net worth and investments vary as well but expect to be able to prove C$ 1 million in net worth for a successful application. Net worth may be verified by a third party, and a practical and well-considered business plan is a necessity.
Labour Market Impact Assessment (LMIA) applications to Service Canada
What was once called a Labour Market Opinion (LMO) application is now referred to as a Labour Market Impact Assessment (LMIA) application. There are basic requirements of every LMIA application that are consistent across the different streams. But these days the files are more and more complicated with the introduction of several new streams and requirements. Our office can handle your LMIA applications from the advertising stage through to the final submission to Service Canada and the follow up as the Authorized Representative.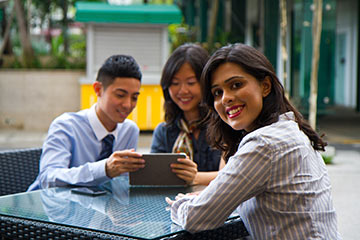 NAFTA and GATS
Certain occupations are listed in international agreements that Canada has signed with other countries. A large number of foreign workers in Canada will be working on LMIA-exempt work permits that were granted pursuant to the North American Free Trade Agreement or the General Agreement on Trades in Services (via WTO). Such foreign workers must hold citizenship in a member nation and hold certain educational and/or state licenses to qualify. In most cases such types of work permits are issued at the Port of Entry (POE).
Specialized Workers and Business Visitors
Similar to above there are provisions allowing entrance to Canada to work without an LMIA approved work permit if the foreign national and position follows certain criteria. After sales service workers is on example; intra company transferee is another example. Depending on the specifics of the foreign national and job duties, a work permit may be issued, or at times a visitor record is issued with comments allowing one to work without a work permit.
Religious Workers
Religious workers in Canada are a unique class of workers as there are actually two areas of the Immigration & Refugee Protection Regulations which deals with these types. Religious workers may qualify to work without a work permit pursuant to Section 186 or to obtain a work permit without an LMIA pursuant to Section 205.
Thinking of Starting A Business In Canada?
... 7 Questions Answered In English, Vietnamese and Hindi